One of the central tenets of marketing is to build a robust business presence. The most common and also one of the most effective marketing ways that big brands have adopted over the years is digital marketing. Investing in digital marketing and even more, investing in website design gives you a leverage over your competitors and helps draw in your target audience from external online marketing channels which includes social media and very importantly – websites.
While social media can surely help brands build a community and loyal following, Investing in website design is of utmost importance since brands need a comprehensive website where potential customers from all other channels can come to check and verify product details and business information.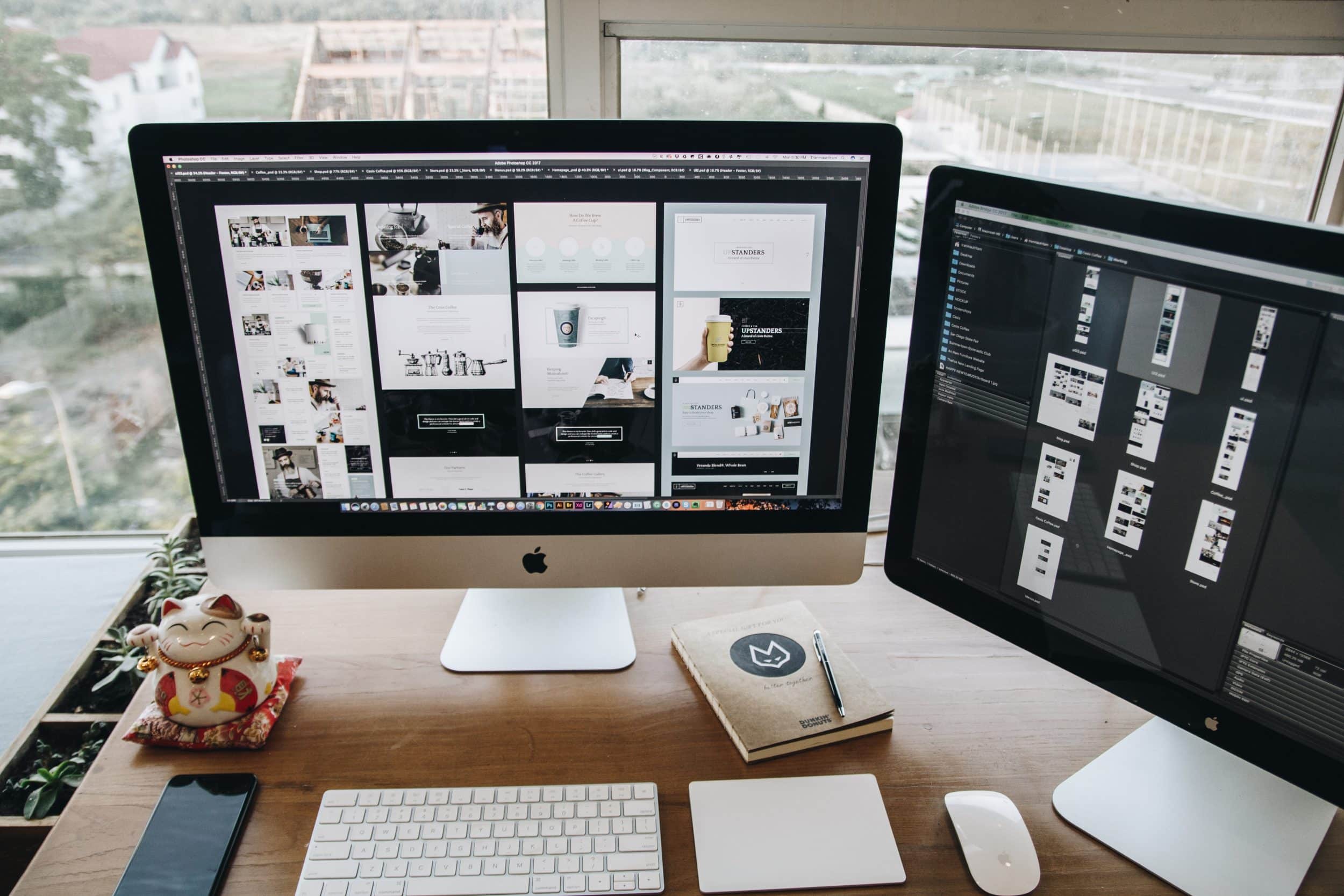 It is important to know that success does not just come from creating and having a website or a profile on various social channels. Your website's look and feel including its functionality and behavior are just as important for your potential customer. According to stats, 94% of visitors cited bad website design as the major reason they don't trust the business behind the social page and this is why you need to consider investing in website design. When brands consider investing in website design, they understand that they are not just paying for a fancy business channel, they are paying to control the thoughts and decisions of their potential customers.
Investing in website design also means optimizing your website for visibility and business growth. Salesforce explains that 72% of buyers constantly start their purchasing journey on search engines like Google.
Online presence is undoubtedly one of the most important areas for business growth, and this is why brands do not think twice or have doubts while investing in website design services. A healthy and well-designed website ensures that your business meets all the demands of digital-savvy consumers all over the world.
Here are some reasons why brands are constantly investing in website design.
Great User Experience
A great user experience is one of the most important features of a good website and this is where professional website designers like chilling design play a critical role. They are able to create detailed and well researched designs and further carry out researches that help to craft custom sitemaps.
Your website conversions primarily depend on how efficiently you can convert your website visitors into paying clients. When a person opens your site, you immediately get a ticking time as you have very limited time to gain their interest. If the first pages your website visitors access takes more than five seconds to load, you lose over 90% of your visitors and potential customers thereby contributing to your bounce rates. And if your web pages are cluttered and not easy to navigate, your audiences are likely not going to give a second thought to leaving your site and choosing your competitor instead.
A top notch user experience is very crucial to your business success, and you are likely not to get this when you create a basic website with no or less optimal design and functionalities, this is why you need experienced website designers and developers to ensure that all the elements of your website are well optimized to reach and keep your target audience.
Investing in website design is a way of letting these professional designers incorporate the necessary website elements and easily optimize your website for maximum traffic and conversion.
Customization
Up to 73% of big brands are constantly investing in website design in order to differentiate their brands from other brands out there and so should you. One of the biggest caveats of DIY web design platforms is that most of these websites look similar since they almost use the same themes and templates and you don't want this for your brand.
Having similar businesses use the same website patterns and designs as yours is at the disadvantage to your business, as it doesn't create any form of long-lasting impression in your visitors. Moreso, if your visitors come from other websites and they look similar to yours, there are chances that your website and brand will not seem too credible.
With using a professional, You can easily build almost any functionality or feature based on your business goals and even personal taste. Web designers and agencies will carefully analyze your audience's preferences and online behavior and then create personalized themes and functionalities that meet your user's expectations. Furthermore, these UX skilled designers can help you understand your own customers (existent and future) at a deeper level.
Scaling for Future Development
Lots of small brands would rather not use professional designers and settle for DIY site builders that allows access to a non-technical means of creating a site. This is good but if your business eventually picks up in the future and you want to add new features and custom functionalities to your website or even extend the current platform, you may find it a lot difficult. Brands invest in web design even at an early stage so as to create room for any growth that occurs in the future.
Investing in website design or hiring professional designers with experience in website design will know exactly how to create designs for your current needs without neglecting to add room for future growth.
Authentic Brand Reflection
Investing in website design gives you the freedom to create something that reflects your brand's authentic identity. Brand perception is becoming a very important topic in online discussions, especially in today's markets saturated with several competitors. Website visitors are now savvier than they have ever been, and they are now even more concerned about your brand's marketing collateral more than ever before.
You Save Money on the Long-Term
A website can definitely be a large investment, especially for small businesses. It might even be considered too much, too expensive or not totally necessary, but in the long-term, a well designed website will help you save money. Web design professionals will make sure everything is done right in the first try and most errors are fixed and even take the necessary measures to ensure that there are fixes for bugs that may appear. They will also tackle security and compatibility issues and will create a solid strategy that is capable of standing the test of time. These operations will help you save money for fixing constant issues that will keep popping up with DIY websites.
Overall, quality web design is an investment in your business's online reputation and the basis for any future growth.
Sure return on Investment
Investing in website design might seem expensive initially but you are sure to get a good ROI, even more than you invested. in the long run.
Professional designers will:
Create a website that not only looks good but also has its unique functions.
Generate and create powerful calls to action that will generate more revenue for your brand.
Create a higher quality custom website with great user experience.
Provide website support & maintenance
Create a strong Online Presence for your brand
Conclusion
There are several free tools on the internet for people to create a simple personal blog or portfolio. However, as a brand, you will need to consider investing in website design if you want to correctly represent your business and attract the right audience. Creating a site from scratch is indeed a difficult and complex process, and this is why you need experts who are skilled in the web design industry to take up the job and help you every step of the way through your journey in investing in website design,
Chilling Design is a website design company located in Chicago, our highly skilled professionals are sure to deliver a unique, dynamic, engaging, and user-friendly website for your business. Go ahead and buzz us up now!